As a Design Engineer while working on a new product development obviously you will have some limitations/ design criteria for your new design. Say the limitations may be the Mass of the component or Size (Volume / Area) of the component.   You can monitor the selected properties of your components/product using SOLIDWORKS Sensor; it also alerts you when the values vary beyond your preferred limits.  This enables the designer to avoid costly mistakes. SOLIDWORKS Sensor will be easily accessed from the feature manager tree.
It is easy to setup Sensor, simply by right clicking on Sensors Folder in Feature Manager Tree and give Add Sensor option.
Note: If you are not able to find the Sensor folder in the feature tree means, easily you can add it by right click on the tree and go for Hide / Show Tree items.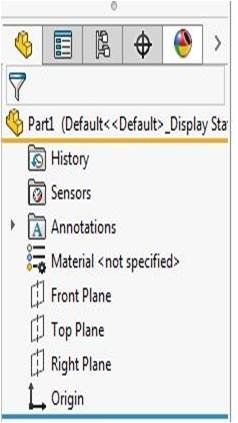 SOLIDWORKS Sensor allows you to monitor various properties, they are
Mass Properties
Dimensions
Measurements
Cost
Interference Detection
Simulation Data
Mass Properties
Using Mass properties sensor user can monitor mass, volume and surface area. Also, it helps to monitor the centre of mass based on the coordinate system.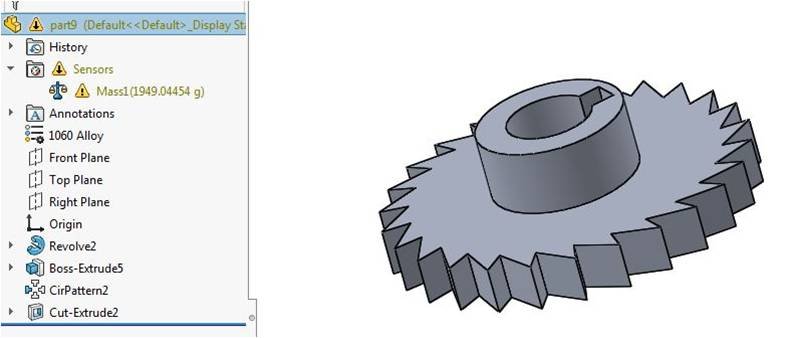 Dimensions
Using this sensor type we can set limits for a dimension in our model. Once we select this sensor type, automatically all dimensions of the part will be shown in the graphics area and from that, we can choose our specific dimension.
Measurements
Apart from the dimensions we have defined, we can able to monitor a measure value that we get from the measure tool. This sensor type can be accessed directly from the measure tool. This sensor type supports all the parameter which we are measure using measure tool.
Cost
You can able to add a sensor type to monitor the costing data. You can able to monitor total cost, manufacturing cost and material cost.
Interference Detection
This sensor helps to monitor interference in your assembly. User can able to monitor a specific part or an entire assembly.  You have a lot of properties to select in the assembly like whether the sensor has to treat the coincidence as interference or not and how to treat the subassemblies. This sensor type is applicable for finding the interference in multi-body part too.
Apart from interference detection, the SOLIDWORKS sensor has a proximity sensor type to monitor the part in an assembly on a specific range. Generally, the range is based on drawn lines.
In the above-mentioned type, the user can set an alert to notify the user once the values go beyond the limits or defined values. You can notice the alert in the feature tree as well as you will hear an audio tone.  You can set various constraints for sensor alert based on your input value.